Community and Precision-Based Approaches to Reduce and Prevent Asthma Disparities: Social Determinants of Health | Grand Rounds San Francisco
Pediatric Grand Rounds San Francisco
-
Presented by: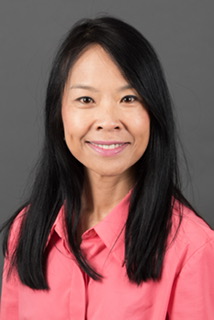 Wanda Phipatanakul MD MS
Westonian Endowed Professor of Pediatrics,
Harvard Medical School
Director of Clinical Research Center,
Boston Children's Hospital
Learning Objectives:
Discuss what is known about Environmental Exposures in the community that can be a Source of Disparities and Social Determinants of Health.
Discuss what environmental interventions may improve asthma.
Identify novel precision-based strategies towards treatment and prevention.
Location:
We encourage everyone to attend the Grand Rounds seminars in person at the Oberndorf Auditorium at UCSF Medical Center Mission Bay. For those unable to do so, the Zoom option is still available.
Zoom Link: https://ucsf.zoom.us/j/95315738250?pwd=OTJRbUZoQ2Nra25oSWZnUzdtajQ1UT09
Add to Calendar
2022-12-01 12:00:00
2022-12-01 13:00:00
Community and Precision-Based Approaches to Reduce and Prevent Asthma Disparities: Social Determinants of Health | Grand Rounds San Francisco
Presented by: Wanda Phipatanakul MD MS Westonian Endowed Professor of Pediatrics, Harvard Medical School Director of Clinical Research Center, Boston Children's Hospital Learning Objectives: Discuss what is known about Environmental Exposures in the community that can be a Source of Disparities and Social Determinants of Health. Discuss what environmental interventions may improve asthma. Identify novel precision-based strategies towards treatment and prevention. Location: We encourage everyone to attend the Grand Rounds seminars in person at the Oberndorf Auditorium at UCSF Medical Center Mission Bay. For those unable to do so, the Zoom option is still available. Zoom Link: https://ucsf.zoom.us/j/95315738250?pwd=OTJRbUZoQ2Nra25oSWZnUzdtajQ1UT09
[email protected]
Department of Pediatrics
America/Los_Angeles
public