Critical Care Track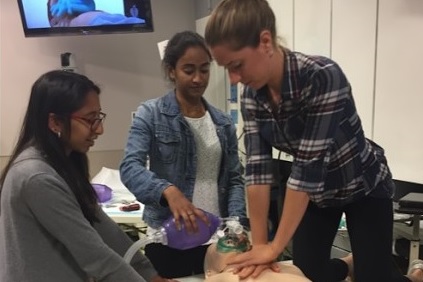 The critical care track is designed for residents who are interested in exploring or preparing for careers in critical care fields of pediatrics, such as neonatology, critical care, and cardiology.
Key features and highlights include:
Designed for residents who want to learn more about careers in critical care medicine, neonatology, or cardiology.
5-7 residents accepted per year.
Early exposure to the critical care units; including pediatric intensive care unit (PICU) in the second half of the first year (other residents rotate in the PICU in their second year).
Advanced experience in the Cardiac Intensive Care Unit
Opportunities for advanced electives in areas such as ECMO service, Echocardiography, Cardiothoracic surgery operating room experience, acting fellow experiences.
Protected half-day seminars and evening events focusing on topics in critical care medicine and procedure skill development.
Opportunities for enhanced simulation training.
Periodic dinner seminars and journal clubs.
Participants in this track have sufficient time to participate in a pathway.