How to Apply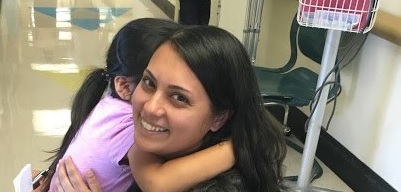 The Application Process
IMPORTANT
If you are a graduate of a medical or osteopathic school other than those in the US or Canada, you must follow different procedures before applying to the program. (Application Procedure for Graduates of International Medical Schools)
I. All Application Materials Must Be Submitted Via ERAS (Electronic Residency Application Service)
PLEASE NOTE: The basic components of your application (the Common Application Form, transcript, personal statement, USMLE scores, at least 3 letters of recommendation and the Medical Student Performance Evaluation [MSPE—formerly Dean's Letter]) MUST BE RECEIVED at UCSF by .November 1, 2019
All tracks within our residency are selected via ERAS—ACGME ID # 3200521040.
ERAS PROGRAM TRACK
NRMP CODE

General Pediatrics Program
(designated "categorical" in ERAS)

1062320C0

PLUS: Pediatric Leaders Advancing Health Equity
(also designated "categorical" in ERAS)

1062320M0
As you become more familiar with the UCSF Pediatric Residency Training Program during the application season, you may choose to ADD or DELETE one or the other of the General Pediatrics or PLUS Program tracks to suit your residency training goals. Since the PLUS program has significant overlap of core educational experiences with the General Pediatrics program, many applicants who are primarily interested in PLUS apply to BOTH programs. Conversely, applicants who are primarily interested in the General Pediatrics program do not necessarily apply to the PLUS program, owing to its more specialized curriculum at the slight expense of a more "general" residency training. However, especially after visiting our program on Applicant Day, some applicants find the PLUS Program an appealing training option and are allowed to submit their preference for this track at any time (but no later than January 20th 2020) through ERAS.
II. Letters Of Recommendation
ERAS allows 4 letters of recommendation to be sent to our program in addition to the required Medical Student Performance Evaluation Letter (MSPE or Dean's Letter). We highly recommend that one of these letters be from the Chair of your Department of Pediatrics or the equivalent (the Director of the Pediatric Residency Training Program or the Pediatric Clerkship Director may also write a "departmental letter").
Additional letters of recommendation should be from faculty members who have worked with you in a clinical setting, who know you well from research or other scholarly projects, community experiences, etc. We encourage you to submit letters of recommendation that give our selection committee the broadest possible view of your qualifications and attributes.
We require 3 letters of recommendation in addition to the Dean's letter; you may submit an optional, preferred 4th letter of recommendation without penalty.
III. USMLE Scores
Successful completion of USMLE Step 1 is required for application to the program. There is no minimum score required for application. In addition, it is strongly recommended that applicants take BOTH USMLE Step 2 (CS & CK) early enough to have passing scores available for review by our Selection Committee by mid-February 2020, as passing both Step 2 exams is required prior to starting training at UCSF in June 2020. Other certifying examinations (such as COMLEX) are not acceptable substitutions for this, nor are they required.
IV. Phototgraphs
Photographs are NOT required to complete your ERAS application. If you choose to submit a photograph, you can do so at any point in the application process timeline through ERAS.
V. UCSF Applicant Days
The Department of Pediatrics conducts interviews on Applicant Days from approximately 7:30am to 4pm. The Applicant Day provides an overview of the clinical rotations, individual interviews with a faculty member, fellow or resident, lunch with housestaff and tours of the UCSF Benioff Children's Hospital and Zuckerberg San Francisco General. 
Interviews will be scheduled late November, December, and early January after our selection committee reviews applications. We will send interview invitations to you by email, so be sure to indicate your preferred email address(es) on your ERAS application.
2019-2020 Applicant Interview Dates

Type of Applicant Day

Week 1

 

Friday, November 8, 2019

Categorical

Week 2

 

Tuesday, November 12, 2019

PLUS

Wednesday, November 13, 2019

Child Neurology

Friday, November 15, 2019

Categorical

Week 3

 

Monday, November 18, 2019

Diversity

Thursday, November 21, 2019

Physician Scientist

Friday, November 22, 2019

Categorical

Week 4 - Thanksgiving Holiday 11/28 - 11/ 29/2019

Monday, November 25, 2019

Categorical

Week 5

 

Monday, December 2, 2019

Categorical

Wednesday, December 4, 2019

Child Neurology

Thursday, December 5, 2019

Physician Scientist

Friday, December 6, 2019

Categorical

Week 6

 

Monday, December 9, 2019

Categorical

Tuesday, December 10, 2019

PLUS

Wednesday, December 11, 2019

Diversity

week 7

 

Monday, December 16, 2019

Categorical

Wednesday, December 18, 2019

Categorical

Week 8 & 9 - Holiday Season

 

Week 10

 

Monday, January 6, 2020

Diversity

Tuesday, January 7, 2020

PLUS

Friday, January 10, 2020

Categorical

Week 11

 

Monday, January 13, 2020

Categorical

Wednesday, January 15, 2020

Child Neurology

Friday, January 17, 2020

Categorical
VI. Applicant Socials
If you receive an invitation to interview with us, please consider joining us for one of our popular "Application Socials" where you can meet our residents in a relaxed, informal setting. Application Socials are generally offered on Sunday, Monday or Thursday evenings during interview season (except on holidays) from 7:00 to 9:00 pm. The location varies between resident homes and local commercial establishments, so the specific location and dates will be sent to you via email when your interview date is confirmed. Please take this into consideration when making travel plans to the Bay Area!
Please contact us with any questions or requests for additional information.
Pediatric Residency Affairs Coordinator 550 16th Street, 4th Floor, Box 0110 University of California, San Francisco San Francisco, CA 94143-0110 (415) 476-6245 e-mail address: [email protected]
Applicants are considered by a selection committee; appointments are made by the Chairman of the Department of Pediatrics and are subject to the rules and regulations of the National Resident Matching Program.