Pathways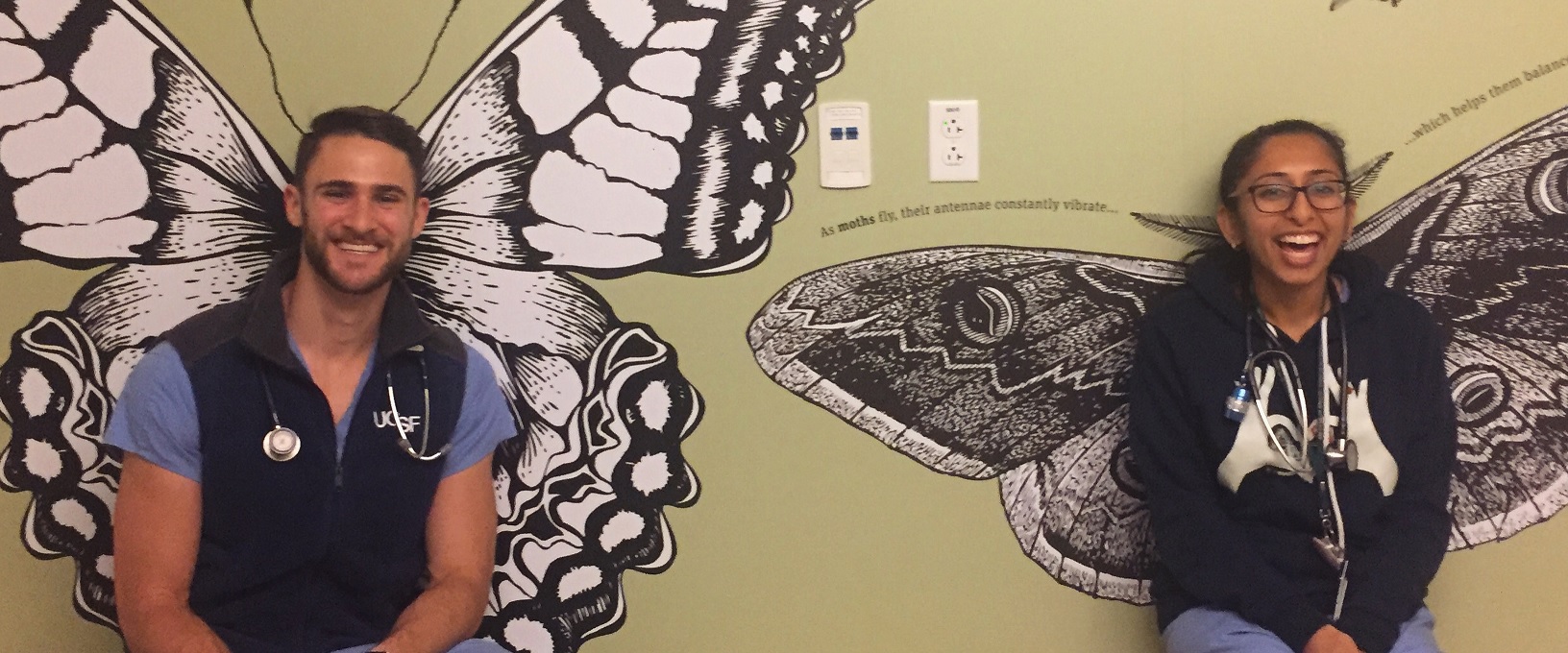 Pathways provide a way for residents to build on their individual interests and passions or as a way to explore new interests and passions. And the skills that residents learn can be applied all aspects of primary care and sub-specialty pediatrics.
The central feature of most Pathways is an expectation to complete coursework and a mentored project (for which we provide protected time). Where possible, our Pathways are aligned with the Pathways to Discovery Program in the UCSF School of Medicine, which allows us to take advantage of resources and course work in the School of Medicine.
Residents apply to Global Health Sciences, Clinical and Translational Science or Health Professions Education pathways about midway through the first year of training. The molecular medicine pathway is our physician scientist program. Residents are considered for this pathway during the recruiting process.
Key Highlights of Pathways
Build skills necessary to effectively engage in international health work in developing countries.
Application in the winter of the first year (program occurs during 2nd and 3rd years).
4-5 residents accepted each year.
Formal coursework through the School of Medicine's Pathways to Discovery Program during second year of training.
Completion of a mentored international health project is required.
Assistance provided to arrange international project. Formal relationships exist with a number of clinical sites in countries in Southeast Asian and Africa.
Additional training leading to a master's degree in global health is available (additional training time is required).
Cohort-based activities including seminars and mentoring.
The Molecular Medicine Pathway within the Categorical Pediatrics Residency is designed for individuals who are interested in pursuing a career that emphasizes bench research in combination with the practice of medicine. The overarching goal of the program is to train the next generation of transformative laboratory-based physician-scientists. For more info please visit our page here.
Clinical and Translational Science Pathway
Goal is to build skills and experience in clinical research design. A great option for residents considering a career in clinical and/or translational research.
Application in the winter of the first year (program occurs during 2nd and 3rd years).
Pathway builds on department's strong relationship with the Clinical and Translational Science Institute at UCSF.
Formal course work in research design.
Periodic seminars to do works in progress presentations.
Completion of mentored longitudinal project required.
Multiple small grant opportunities to help fund projects and to fund attendance at national meetings to present project outcomes.
Additional training leading to a master's degree in clinical research is available (additional training time required).
Health Professional Education Pathway
Great choice for residents interested in exploring possible careers in medical education.
Integrated with the Health Professions Pathways to Discovery program in the School of Medicine.
Formal coursework in medical education, teaching, curricular design, assessment, etc.
Mentored scholarly project related to medical education.
Periodic works-in-progress seminars