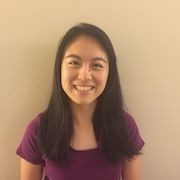 Katherine Y. Wu
Fellow
Education:
Undergraduate:
University of Pennsylvania (Major: Bioengineering)
Medical school:
Duke University
Residencies:
Children's Hospital of Philadelphia (Pediatrics)
Fellowships:
University of California, San Francisco (Neonatology)
Board Certification:
Pediatrics
Research Interests:
Bronchopulmonary dysplasia
Pulmonary hypertension
Research mentors:
Emin Maltepe (Neonatology)
Sanjeev Datar (Pediatric Critical Care)
Biography:
Katherine grew up in Cupertino, CA, received her bachelor's degree in Bioengineering at the University of Pennsylvania, obtained her medical degree from Duke University, and completed her pediatric residency at the Children's Hospital of Philadelphia. She is currently a first-year neonatology fellow at the University of California, San Francisco.
Katherine's current research project involves studying glutamine metabolism in lymphatic endothelial cells (LECs) in a sheep model of pulmonary hypertension, in which the sheep are exposed to chronically increased pulmonary blood flow in utero.
Publications:
Wu KY, Treece AL, Russo PA, Wen JW. An Atypical Presentation of Alagille Syndrome. Pediatr Dev Pathol. 2017 Jan 01; 1093526616686902. PMID: 29187043.
Wu K, Wallace DK, Freedman SF. Predicting the need for laser treatment in retinopathy of prematurity using computer-assisted quantitative vascular analysis. J AAPOS. 2014 Apr; 18(2):114-9. PMID: 24698605.
Wallace DK, Wu K. Current and future trends in treatment of severe retinopathy of prematurity. Clin Perinatol. 2013 Jun; 40(2):297-310. PMID: 23719311.
Ifkovits JL, Wu K, Mauck RL, Burdick JA. The influence of fibrous elastomer structure and porosity on matrix organization. PLoS One. 2010 Dec 22; 5(12):e15717. PMID: 21203510; PMCID: PMC3008724.
Wu KY, Ruebner RL. A Unique Case of Acute Kidney Injury. Clin Pediatr (Phila). 2017 Mar; 56(3):305-307. PMID: 28220710.