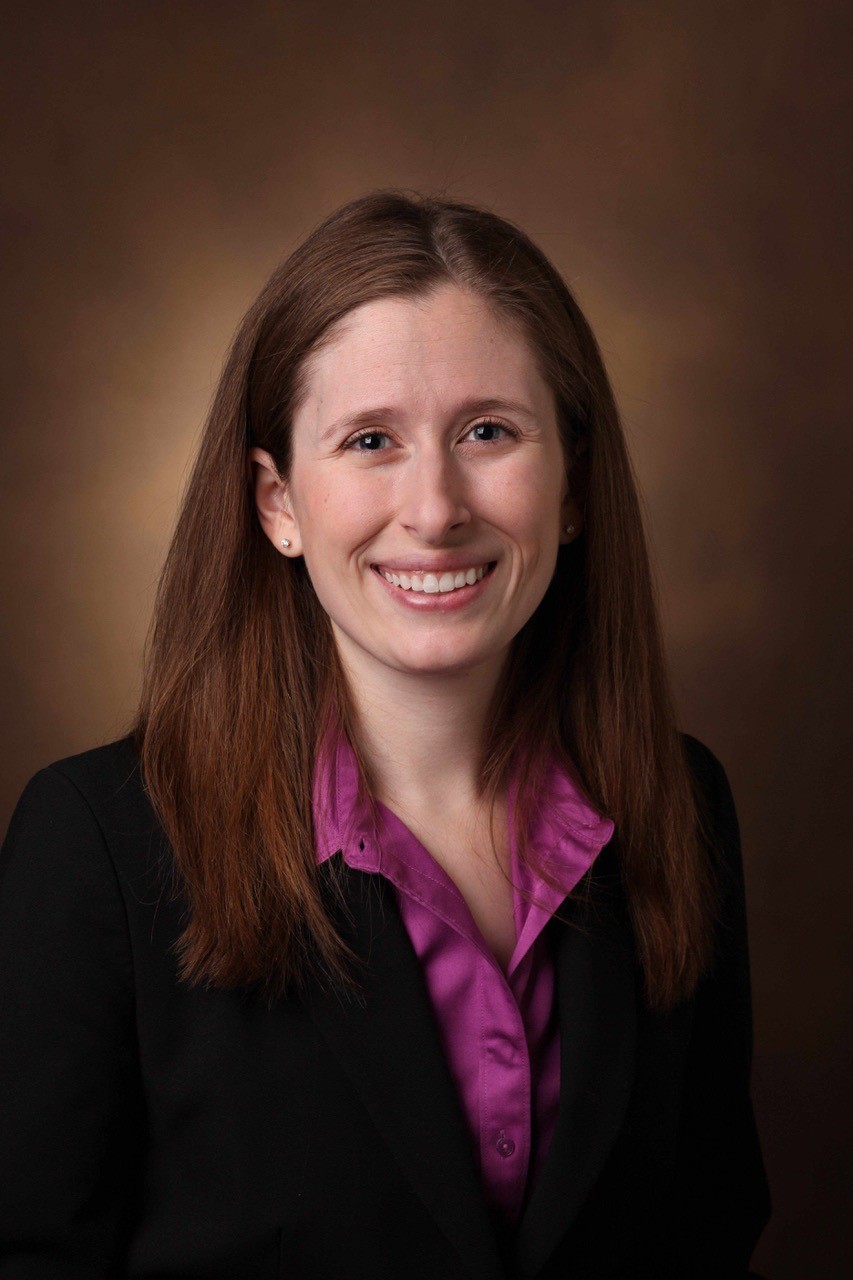 Kimberly Grelli, MD
 
Education:
2006-2010: Emory University, BS Neuroscience and Behavioral Biology, BA Chemistry
2010-2014: Vanderbilt University, MD
Residencies:
2014-2017: University of Washington, Pediatrics
Fellowships:
2017-present: UCSF, Neonatology
Board Certification:
American Board of Pediatrics
Research Interests:
Prematurity, neurodevelopment, neuroprotection, non-invasive ventilation, white matter injury, intubation, near-infrared spectroscopy
Research mentors:
Dawn Gano, MD, Division of Pediatric Neurology
Elizabeth Rogers, MD, Division of Neonatology
Donna Ferriero, MD, Division of Pediatric Neurology
Duan Xu, PhD, Division of Radiology
Biography:
Dr. Kimberly Grelli is a first-year clinical fellow in Neonatal-Perinatal Medicine at UCSF. She attended college at Emory University in Atlanta, GA where she majored in Neuroscience and Behavioral Biology as well as Chemistry. Following college, she moved to Nashville, TN to attend Vanderbilt University where she earned her MD. She completed her residency in pediatrics at the University of Washington before returning home to California for fellowship training at UCSF. Her clinical and research interests include prematurity, neonatal brain injury, and neurodevelopment. She is currently investigating the role of non-invasive ventilation on white matter injury in the premature neonate.
Publications:
Peer Reviewed Publications:
Grelli KN, Palubinsky AM, Kale AC, Lizama-Manibusan BN, Stankowski JN, Milne GL, Singer R, McLaughlin B. (2013) Alteration of Isocitrate Dehydrogenase Following Acute Ischemic Injury as a Means to Improve Cellular Energetic Status in Neuroadaptation. CNS & Neurological Disorders- Drug Targets. 12(6): 849-860.
Grelli KN, Gindville MC, Walker CH, Jordan LC (2016) Association of Blood Pressure, Blood Glucose, and Temperature with Neurological Outcome After Childhood Stroke. JAMA Neurology. 73(7): 829-835.
German K, Vu PT, Grelli KN, Denton C, Lee G, Juul S (2018) Zinc Protoporphyrin-to-Heme Ratio and Ferritin as Measures of Iron Sufficiency in the NICU. Journal of Pediatrics. 194: 47-53.
Non-Peer Reviewed Publications and Other Creative Activities:
Grelli KN, Gindville MC, Jordan LC (2016) Factors Associated with Neurological Outcome After Stroke- Reply. JAMA Neurol. 73(10): 1257-1258.