Improving the Health of Premature Babies
Around the world each year 15 million babies are born prematurely­­– often with devastating consequences. One million premature infants die annually within the first month of life, and many of the 14 million who survive are faced with a lifetime of serious health complications. Despite years of research and policy work, global rates of prematurity (defined as birth at less than 37 weeks gestation) remain relatively fixed.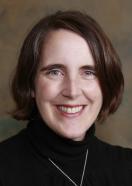 Neonatologist
Elizabeth Rogers, MD
, is working with the UCSF Preterm Birth Initiative (PTBi) to change those statistics. Funded by Marc and Lynne Benioff and the Bill and Melinda Gates Foundation, the PTBi, carries out research at sites in California and East Africa. It strives to apply innovative ideas and approaches to prematurity in diverse settings. The goal, in the terminology of UCSF neonatologists, is to ensure that these young patients are "surviving and thriving."
UCSF has a rich history of research in premature birth, and has the oldest follow-up database on premature births in the country. UCSF neonatologists began tracking preterm births when the Neonatal Intensive Care Nursery was established in 1964. According to Rogers, there are 6,500 patients in the database with 1,200-1,500 patients being followed at any time.
Rogers focuses on clinical care and research on long-term neurological outcomes in premature children. She supervises neurodevelopmental assessments for the California Children's Services (CCS) High Risk Infant Follow-Up program. This statewide effort tracks the health of children born at less than 32-weeks gestation or less than 1500 grams, as well as older babies with demonstrated risk factors for neurodevelopmental problems. She also supervises neurodevelopmental follow-up for all clinical trials conducted in the UCSF Neonatal Intensive Care Nursery. That has included several multicenter national studies, such as the trial of late surfactant for prevention of bronchopulmonary dysplasia headed by Roberta Ballard, MD, and a study of high-dose erythropoietin for asphyxia and encephalopathy led by Yvonne Wu, MD.
Rogers is currently working on two California-based projects funded by the PTBi and the Bill and Melinda Gates Foundation:
Mining big data for predictive markers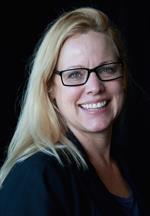 Researchers are constantly seeking ways to predict the future health of premature infants. Rogers and UCSF epidemiologist
Laura Jelliffe-Pawlowski, PhD
, associate director of Precision Health & Discovery for the PTBi, are using blood samples from the State of California Newborn Screening Program to help determine which premature babies are at risk for death or major health problems. Implemented in 1966 for early detection of genetic defects in all children born in the state, this screening is performed by taking a heel stick blood sample shortly after birth. In California, leftover blood samples are stored in a data bank for research purposes. Combined with information on health outcomes, these blood samples provide a valuable precision medicine tool for researchers. Rogers, Jelliffe-Pawlowski and team are looking at metabolites present in these samples, such as fatty acids and amino acids to explore how they relate to a premature baby's health. For example, Jelliffe-Pawlowski and a multicenter research team recently showed that abnormal fatty acid metabolites found at this early screening help predict the risk of necrotizing enterocolitis, a life-threatening complication of prematurity that develops at three to five weeks after birth. Rogers is also exploring whether these same metabolites are associated with bleeding in the infant brain (intraventricular hemorrhage).
Jelliffe-Pawlowski and her team recently developed a test that uses metabolites to define gestational age at birth (AJOG, 2016). This information may be particularly useful in areas of the world where mothers do not track their menstrual periods and may not know how long they have been pregnant. While the test was developed using California data and samples, Jelliffe-Pawlowski has recently validated its use in a Ugandan sample.
Research collaborations that draw on family input
Basic science investigations add valuable tools to help optimize the health of premature babies, but families often have quality of life questions they would like to address through research. To harness their input, Rogers and Linda Franck, RN, PhD, FAAN, co-director of the California PTBi, are establishing a PTBi-funded newborn family research collaboration at Benioff Children's Hospitals in Oakland and San Francisco, and at Fresno Community Regional Medical Center.
The goal is to use parent-clinician advisory boards to design studies that address issues families think are most important to them. "It's a research collaborative of rigorous academics with community input," said Rogers.
Rogers realized the need for such collaboration several years ago when she was making a presentation to a parent group at a national meeting. Clinicians routinely talk about Bayley scores (of infant development) when describing how a child is doing. "When I asked the families if that was something they paid attention to, the answer was no," said Rogers. "They were interested in more pressing concerns: Is our family going to be able to afford this? Will my child have friends? Will I get divorced?"
"It was eye-opening. I realized the need for a 'you-tell-me' approach to prioritizing research," said Rogers. The research collaborative will help ensure that projects address quality of life from a broad, family-based perspective.
For more information about Preterm Birth Initiative (PTBi) research, visit http://pretermbirth.ucsf.edu/about-ptbi.
by Leslie Lingaas