Infectious Disease Specialists Target Global Health
Infectious diseases such as HIV and malaria continue to pose a massive threat to the health of children in much of the developing world. Several faculty members of the Division of Infectious Disease and Global Health focus their research on addressing the prevention, diagnosis and treatment of these complex health problems. The division also offers one of the first fellowship programs designed to prepare pediatricians for work in global health.

"The funding landscape for pediatric global health has really changed in the last decade," said division member, Margaret Feeney, MD. "There are organizations, such as the Gates Foundation, that realize the impact it can have. It is now a viable career pathway for pediatricians, and ours is one of the first fellowship programs specifically catering to infectious disease and global health."
The division welcomes one fellow each year into a three-year program that provides a year of clinical work and two years of research. This structure allows fellows to go abroad to study diseases that devastate children's health around the globe.
All three current fellows are conducting research on aspects of malaria: Mary Prahl, MD, on the in utero response to malaria infection, Alison Kuchta, MD, PhD, on the genetics of malaria drug resistance, and Oliver Medzihradsky, MD, MPH, MSc, on strategies to monitor malaria elimination in Namibia. A past fellow Annette Sohn, MD, now directs TREAT Asia, a major international program for HIV prevention.
Margaret Feeney's own research is currently focused on how children build an immune response to malaria, through studies in Uganda, where it is the leading cause of death in children. Her studies build upon a 20-year old collaborative program between UCSF and Ugandan researchers at Makerere University http://muucsf.org/biog/biog.html. One of these studies focuses on how placental malaria affects the fetal immune response.
Pregnant women are particularly susceptible to malaria, and placental malaria, in which malaria parasites are sequestered in that organ, affects more than 50 percent of Ugandan pregnancies. Thus, the first exposure to malaria antigens may occur in utero when the fetal immune system is more likely to develop tolerance as opposed to an inflammatory response. Feeney's team is exploring how this in utero exposure affects the developing immune system in either a positive or negative way. Improved knowledge in this area could potentially guide development of better treatment, including malaria vaccines.
Feeney travels annually to Uganda to oversee the project, but a team of postdoctoral scholars and infectious disease clinical fellows is present throughout the year to conduct studies. The goal is to train both U.S-based global health physicians and local Ugandan clinical and research teams.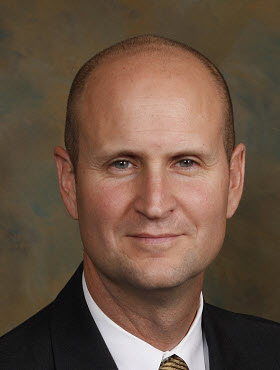 Other researchers work to combat HIV disease, which according to the World Health Organization (WHO) affects more than 3 million children, most of them in sub-Saharan Africa.
Ted Ruel, MD
, is the pediatric infectious disease investigator of a large implementation science study working to diagnose and treat HIV in this part of the world. Called SEARCH (Sustainable East Africa Research in Community Health), it is a joint effort between investigators at UCSF, UC Berkeley and Makerere University. It is focused on meeting the 90-90-90 HIV goal set by WHO: by the year 2020, 90% of people living with HIV will know their HIV status, 90% of those diagnosed with HIV will be on sustained antiretroviral therapy, and 90% of those in treatment will achieve viral suppression. The study is being conducted in rural communities in Kenya and Uganda, and includes 320,000 children and adults.
According to Ruel, 90 percent of pediatrics cases result from maternal-child transmission, either during pregnancy, childbirth, or breastfeeding.
In a related effort, Dr. Ruel works with an international HIV clinical trial network (IMPAACT) testing new agents for efficacy and dosing in children. These studies also examine how HIV drugs perform when children have comorbid conditions such as tuberculosis, malaria or hepatitis. "The goal is to help them remain healthy and live into adulthood, when they can get access to the wider range or adult antiretroviral medications," said Ruel.
Ruel also works with Global Strategies, an NGO he co-founded, which focuses on maternal-child health in areas of the world with limited access to medical care. In Uganda, the organization is beginning field -testing of NoviGuide, a mobile, tablet-based platform designed to provide decision guidance for nurses caring for critically ill infants when a physician is not present.
"Worldwide, the overwhelming majority of childhood deaths are due to infections," said Feeney. "That is where we can have the most impact. Applicants to medical school and pediatrics residencies have always been enthusiastic about global health, and now there are clear career pathways for work in this field."
by Leslie Lingaas