Why Choose UCSF
Our vision is to train physician leaders who advance children's health
and health equity.
We offer outstanding clinical training, professional development, and
individualized mentorship in an inclusive, supportive community for the
development of skills to excel as clinicians, advocates, researchers, and
educators.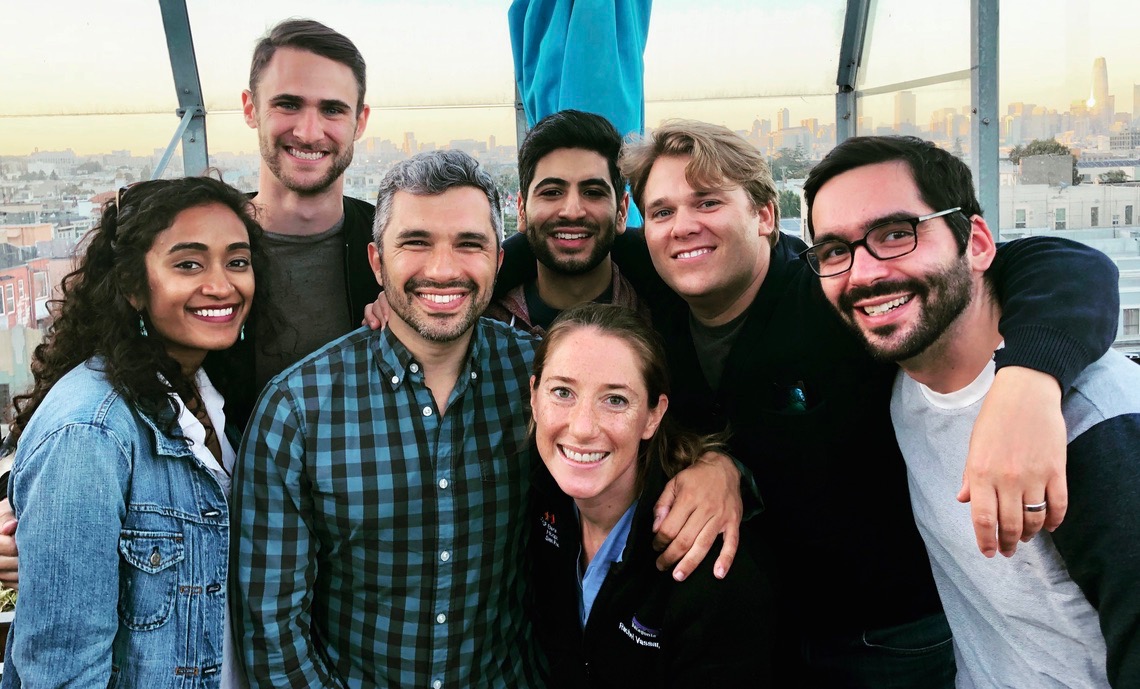 To fully achieve our vision, the Pediatrics Residency Training Program at UCSF
is committed to the following values:
DIVERSITY
We celebrate the cultural, language and other unique aspects of our patients
AND of our residents!

INDIVIDUALITY
We are committed to the unique, individual training needs of our residents, and
strive to create an exciting, dynamic residency training path that allows
residents to pursue their passions and reach their full potential. At the end of
the training years, each resident will be prepared to take the pediatric board
exam, having received the same basic residency training in all essential areas.
However, we strive to individualize every resident's experiences and encourage
residents to be creative to best meet their personal goals.
INNOVATION AND CHANGE
In order to fully achieve our vision and to respond to changes in the world of
medicine and beyond, it is critical that we foster a culture of innovation and
willingness to change. Residents are expected to be an essential part of the
changes that occur in the residency training program. Ample opportunity also
exists for resident leadership.
COMMUNITY
Our greatest resources are our incredible colleagues and the patients we have
the privilege of working with on a daily basis. We recognize we do our best
work when we are in community with others, and we make every effort to
intentionally build a welcoming, supportive and inclusive community.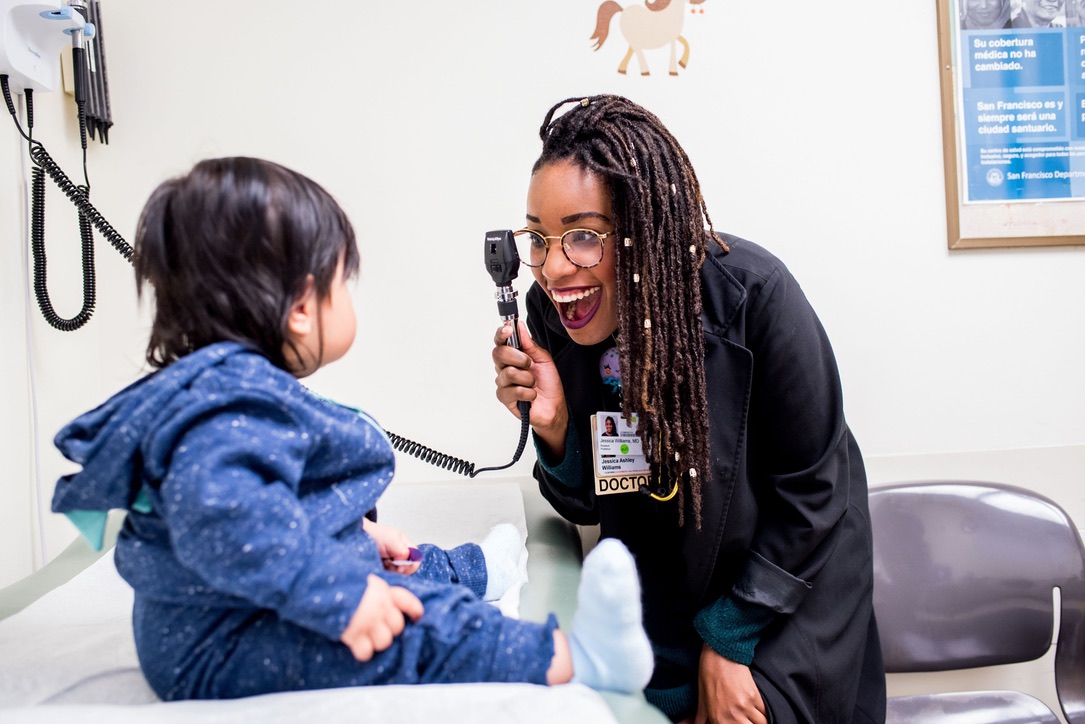 Essential Features
• Large program with 28 new residents per year.
• Multi-site training facilities consisting of 4 distinct sites, representing three
unique health care delivery systems, patient population, and educational
curriculum.
• Superb academic profile with nationally prominent department with long track
record of training leaders in pediatric medicine.
• Integral part of the UCSF School of Medicine, which is ranked in the top 10 in
both research and primary care.
• Demonstrated commitment to education of residents, fellows, and medical
students.
• Substantial, structured support for residents to promote cohesion and
camaraderie: Diversity Committee, Wellness Committee, resident/faculty
retreat, formal teaching seminars/workshops, journal clubs, resident
families, advising and mentoring systems, jeopardy call system, resident
listserv, etc.
• Located in San Francisco, California – one of the world's great cities and the
food and fun capital of the U.S.!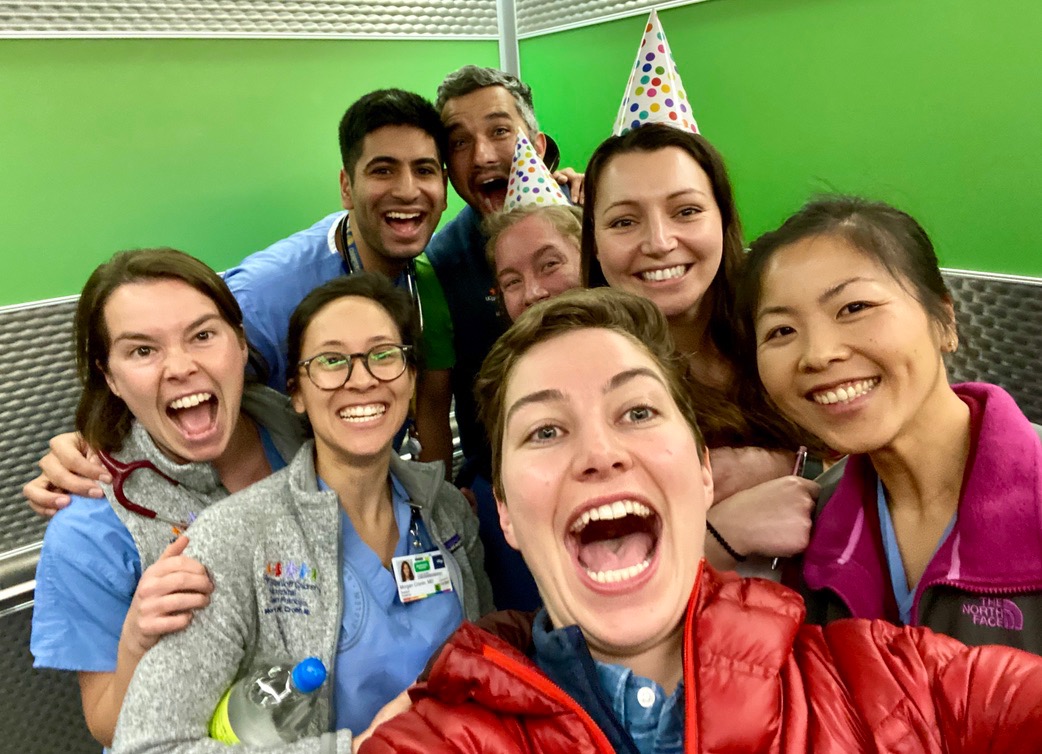 Why the UCSF Peds Program? Some answers, straight from the
residents!

San Francisco/Location
Happy/Satisfied/Bright/Confident Residents
Diverse program/patients/clinical settings
Flexible/individual curriculum
Primary Care Program
Reputation
Great Leadership Training
Range of Cases
Independence
Community Involvement
Program Attitude
Large Program
The TEACHING
Supportive Environment
Great Academics
SF General Hospital
More than Hospital
Program Variety
Exposure to subspecialties
Breadth of Experience
Encouragement of individual interests
Opportunity for me and my spouse
Weather in SF
To be close to family and friends
Dining in SF
Mountains/Ocean/Windsurfing
A place to enjoy life