Fellowship Training
The UCSF Department of Pediatrics has a rich tradition of training future leaders in academic medicine in a broad variety of subspecialties. We are equally committed to supporting those who aspire to careers in biomedical research as physician-scientists and those who aim to advance child health through advocacy, quality improvement, medical education and other academic pathways.
Why Choose UCSF for Fellowship
Each of our fellowship programs provide outstanding clinical training with many options for scholarship and mentoring within the fellowship's division. Fellows frequently find opportunities outside their division or even beyond the Department of Pediatrics. As UCSF is a large academic institution with ground-breaking biomedical research, innovative education programs and a strong focus on health equity and advocacy, there are countless avenues to pursue scholarly work, networking events and leadership development.
The Department of Pediatrics also has centralized resources and activities with a dedicated team of faculty and staff that provide support to all fellows. These include a centralized Scholarship Oversight Committee, the Fellowship Leadership Advocacy Group (FLAG), and Fellows' College.
The Scholarship Oversight Committee offers an extra layer of mentorship to provide additional guidance and help optimize training. The Fellowship Leadership Advocacy Group (FLAG) is an active fellow-led community that liaises with faculty leadership to ensure our programs and support systems are continually evolving based on fellows' feedback and changing needs.  
With expansive definitions of leadership and scholarship, we celebrate success in many ways and have a long track record of graduating fellows who go on to make an impact on pediatric health care. Fellowship at UCSF prepares the upcoming generation of pediatricians to pioneer positive change, whether it is through securing independent NIH funding, taking on leadership positions at academic institutions or national organizations, or developing new clinical or educational programs.
Professional Development Opportunities for Fellows 
Fellows' College is our Professional Development Program, offering all subspecialty fellows in the UCSF Department of Pediatrics skill building opportunities that help ensure they develop the skills needed to succeed in academia.
Fellows receive protected time to attend Fellows' College events focused on different topics, including education, research, quality improvement and career planning. Senior faculty from within and outside the UCSF Department of Pediatrics serve as lecturers and leaders of plenary and breakout sessions, with assistance from junior faculty for select small-group sessions.
At our annual Research Day at the end of the year, fellows present their work, receive feedback on their presentations and network with fellows and faculty from other divisions.
For more information on Fellows' College events, view our Calendar of Events.  
Subspecialty Fellowships  
We offer pediatric subspecialty training in 15 ACGME-accredited programs and a variety of non-ACGME programs for those who desire further specialized clinical training or research pathways. Many of our programs offer training opportunities on our campuses in both San Francisco and Oakland.  
All our ACGME-accredited programs participate in the National Resident Matching Program (NRMP) and accept applications through ERAS. For further details about the application requirements for each of our programs, click on the links below.  
What Our Fellows are Saying 
Benjamin Rodrigues, MD 
Fellow in the Division of Neonatology  
Anita Chaphekar, DO 
Fellow in the Division of Adolescent and Young Adult Medicine 
Lindsey Austin, MD
Fellow in the Division of Critical Care
Fellowship Staff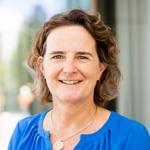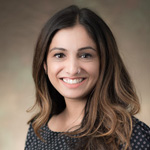 Twinkle Patel, MPA 
Administrative Director for the Division of Medical Education 
[email protected]