Fellowship Program
Our Mission
To produce outstanding and compassionate clinicians who will become the future academic leaders, innovators, and educators in pediatric pulmonary, cystic fibrosis, and sleep medicine
Program Aims
We will provide a rigorous, broadly inclusive, and supportive training environment that:
Develops superior clinical skills

with an emphasis on patient-centered, interdisciplinary, longitudinal, and evidence-based care

Stimulates intellectual curiosity and critical thinking by offering a broad range of scholarly opportunities in basic science, clinical, translational, epidemiologic, and health systems research

Fosters individual passions by providing personalized support and effective mentorship
Our Values
We seek talented individuals who embody UCSF's PRIDE Values:
Professionalism – To be competent, accountable, reliable and responsible, interacting positively and collaboratively with all colleagues, students, patients, visitors and business partners
Respect – To treat all others as you wish to be treated, being courteous, kind, and acting with utmost consideration for others
Integrity – To be honest, trustworthy and ethical, always doing the right thing, without compromising the truth, and being fair and sincere
Diversity – To appreciate and celebrate differences in others, creating an environment of equity and inclusion with opportunities for everyone to reach their potential
Excellence – To be dedicated, motivated, innovative and confident, giving your best every day, encouraging and supporting others to excel in everything they do
Curriculum
Year

Inpatient

Outpatient

Clinics

Scholarly

Vacation

Continuity

Cystic Fibrosis

Specialty

1

32 weeks

10 weeks

2 sessions/month

1 session/month

-

6 weeks

4 weeks

2

8 weeks

4 weeks

2 sessions/month

1 session/month

1 session/month

36 weeks

4 weeks

3

8 weeks

4 weeks

36 weeks

4 weeks
Year 1
The first year emphasizes clinical training to develop the knowledge and skills required for the evaluation and management of acute and chronic respiratory disorders spanning birth to young adulthood. Fellows lead a busy inpatient consultation service that serves all areas of the hospital. Overnight pager call is taken from home. Fellows work approximately every third weekend as well as one major holiday each year. Flexible bronchoscopy procedures are performed in the operating room and at the bedside; cases are frequently coordinated with colleagues from Otolaryngology, Gastroenterology, and Cardiology. Fellows frequently participate in formal multidisciplinary conferences with the PICU (Critical Care Boards), NICU (Severe BPD Rounds), and Otolaryngology (Tracheostomy Rounds) to discuss complex patients. Fellows are expected to take on an increasing role in leading family meetings to provide updates and to help formulate short- and long-term care plans. Fellows play an active role in teaching residents and medical students in a variety of forums (morning report, family-centered rounds, noon conference, ward teaching sessions).
The Outpatient rotation focuses on developing competency in pulmonary function test interpretation, sleep medicine (including basics of polysomnography interpretation), home invasive and non-invasive ventilation management, and respiratory care (tracheostomy tube management, supplemental oxygen and aerosol therapies, airway clearance therapies).
Exposure to research and quality improvement also begins with protected time to allow fellows to explore potential research opportunities, meet with potential mentors, and make preliminary preparations (apply for extramural funding, obtain Institutional Review Board approval, collect pilot data) to efficiently transition into the second year of training.
Years 2-3
The second and third years are devoted to scholarly education and training, which can be basic science, clinical, translational, epidemiologic, or health systems research in nature. Each fellow is expected to complete a scholarly project that is accepted for presentation at a national meeting and/or for peer-reviewed publication in order to graduate. Fellows receive education and mentoring in quality improvement and are required to actively participate in group and individual projects.
Clinical activities in the second and third years include additional time on the inpatient pulmonary consult service and continued participation in ambulatory clinics. There is an emphasis on developing independence in medical decision making, honing interdisciplinary team leadership skills, and gaining further experience in providing medical education to other trainees and disciplines.
Clinics (Years 1-3)
Fellows attend their own continuity clinics where they are expected to take primary responsibility for a cohort of patients throughout training - there is a strong emphasis on providing comprehensive and longitudinal care. Fellows also participate in cystic fibrosis and in several specialty clinics (Sleep, Neuromuscular, Tracheostomy-Ventilator, Aerodigestive, Bone Marrow Transplant) to gain hands-on experience with multidisciplinary teams and complex care management. Pre-assigned faculty members provide close supervision and teaching.
Training Sites
UCSF Benioff Children's Hospital San Francisco and UCSF Benioff Children's Hospital Oakland are state-of-the-art pediatric tertiary care centers serving Northern California. Collectively, they provide complementary breadth and depth of patient diversity and pulmonary pathophysiology. Highlights of each campus include: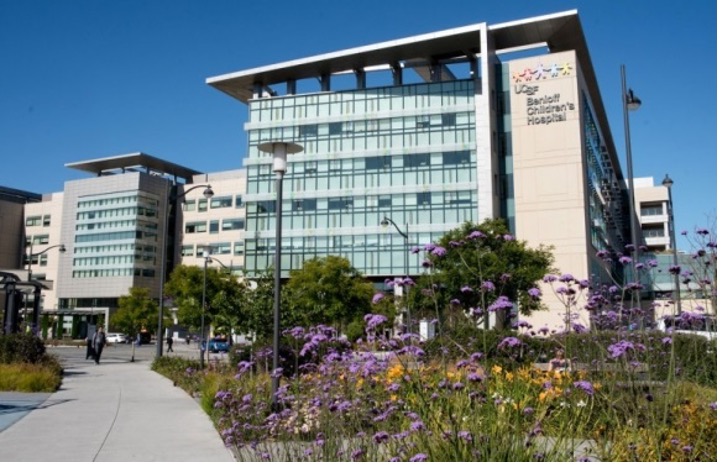 UCSF Benioff Children's Hospital
San Francisco (183 beds) 
First Pulmonary Hypertension Association-accredited pediatric care center on the West coast
High volume hematopoietic stem cell transplant center
Muscular Dystrophy Association-accredited care center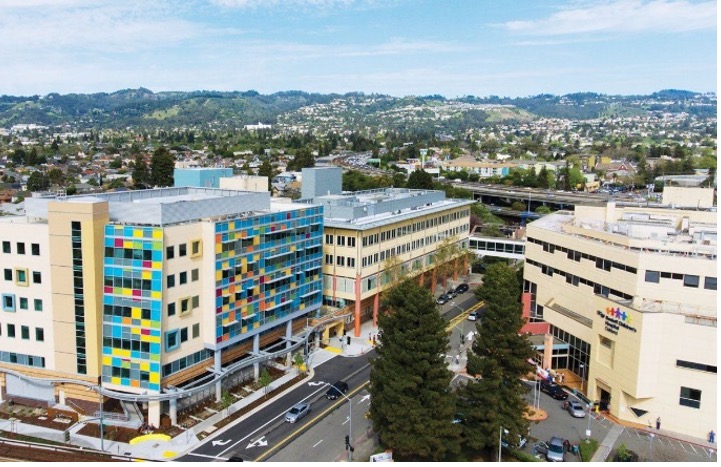 UCSF Benioff Children's Hospital
Oakland (191 beds) 
Largest comprehensive sickle cell program in the Western United States
One of six comprehensive Rett syndrome clinics in the United States
Largest inpatient rehabilitation unit in Northern California
Teaching Conferences
Fellows participate in a wide range of scheduled conferences to broaden their medical knowledge base:
Weekly Fellow's Conference

Didactic lectures

Novel and challenging cases

PREP questions

Journal club

Fellow and faculty scholarly works-in-progress

Morbidity and mortality

Monthly physiology conference ("Coughee Break")

Monthly Western States Pediatric Pulmonary Case Conference

Quarterly Pediatric Fellow's College

Mandatory professional development workshops for pediatric fellows in the areas of career development, research, teaching, education, and leadership

Graduated programming to address the different skill development needs as fellows' progress from Year 1 to Year 3 of training

Quarterly Problem-Based Learning Conference

Annual joint pediatric and adult Cystic Fibrosis Center retreat

Annual professional meetings

North American Cystic Fibrosis Conference

American Thoracic Society International Conference
Interdisciplinary Training
In 2020, UCSF became one of six federally funded Pediatric Pulmonary Centers (PPCs) nationwide to serve as models of excellence in training, systems integration, and research. The mission of the PPCs is to develop the next generation of interdisciplinary leaders who improve the health status of infants, children, and youth with chronic respiratory and sleep-related conditions through the following aims:
Providing interdisciplinary leadership training at the graduate and post-graduate levels in Pediatric Pulmonology, Nursing, Pharmacy, Nutrition, and Social Work

Engaging with families as full partners to support family-centered practice, policies, and research

Increasing access to health services through innovative methods, such as telehealth, collaborative systems of care (i.e., medical homes), and distance-learning modalities

Providing technical assistance, consultation, continuing education, and subject matter expertise to facilitate academic-practice partnerships

Supporting diverse and underrepresented trainees and faculty, and increasing the cultural humility and skills of trainees and faculty to address health disparities in underserved communities
Professional Training
Optional University-sponsored seminar series and certificate programs are available to support diverse educational and professional goals:
The GME Pathways Program is a multidisciplinary, inter-professional program that supports the pursuit of inquiry and innovation in the career of every health professional trained at UCSF
The Teach for UCSF Certificate Program creates defined educational paths so that individuals can develop focused teaching skills and receive a certificate in recognition of achievement
Evaluation, Feedback, and Mentoring
Fellows work closely with Program leadership to create Individual Learning Plans to identify areas of improvement and to develop plans and strategies to achieve specific educational goals.
Fellows will also be working closely with Program leadership and their Scholarship Oversight Committee to create Individual Development Plans to ensure timely completion of their scholarly project and to develop broader professional and career goals.
Fellow Well-Being
While fellowship is an incredible time for personal growth, professional development, and intellectual fulfillment, the emotional intensity and general demands of training can be draining. In addition to existing resources available to all UCSF trainees, we established the following interventions to enhance wellness within the fellowship:
Quarterly informal lunches for the fellows, followed by candid conversations with Program Leadership

Providing four Wellness Days beyond sick and vacation leave per academic year to allow fellows to attend to personal health and wellness, including medical, dental, and/or mental health appointments

Providing an annual educational stipend of $1,000
Past and Current Fellows
Current Fellow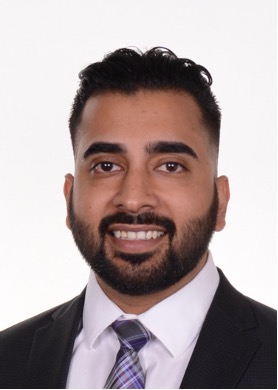 Vick Johal, MD
[email protected]
Medical School: American University of Antigua
Residency Training: SUNY Health Science Center at Brooklyn
Fellowship Training Years: 2021-2024
Research Project: TBD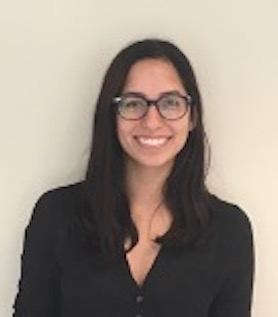 Sanaz Vaziri, MD
[email protected]
Medical School: Florida State University College of Medicine
Residency Training: Long Island Jewish Medical Center
Fellowship Training Years: 2020-2023
Research Project: Routes of administration of medical and recreational marijuana and cannabinoid products in the CF population
Career Paths of Graduates
| | | | |
| --- | --- | --- | --- |
| Start | End | Name | Current Position |
| 1993 | 1996 | Joseph Rosenecker, MD | Ludwig-Maximilians University of Munich |
| 1995 | 1998 | Claudia Ordonez, MD | Keros Therapeutics |
| 1998 | 2001 | Andre Fallot, MD, MPH | Madigan Army Medical Center |
| 1999 | 2002 | Jordan Scalo, MD | Dell Children's Medical Center of Central Texas |
| 2001 | 2005 | Danieli Salinas, MD | Vertex Pharmaceuticals |
| 2002 | 2005 | Gwynne Church, MD | University of California, San Francisco |
| 2003 | 2005 | David Robinowitz, MD | University of California, San Francisco |
| 2004 | 2007 | Shannon Sullivan, MD | Stanford University |
| 2006 | 2009 | Thida Ong, MD | University of Washington |
| 2007 | 2010 | Brian Wu, MD | University of Hawai'i |
| 2009 | 2012 | Mona Luke-Zeitoun, MD | Palo Alto Medical Foundation |
| 2010 | 2013 | Elizabeth Gibb, MD | University of California, San Francisco |
| 2011 | 2013 | Robert Blount MD, MAS | University of Iowa |
| 2012 | 2015 | Meghan McGarry, MD, MAS | University of California, San Francisco |
| 2014 | 2017 | Lauren Faricy, MD | University of Vermont |
| 2018 | 2021 | Janet Lim, MD | Loma Linda University |
| 2019 | 2021 | Shaina Willen, MD | University of California, Davis |
| 2019 | 2022 | Kelly Tuveson, DO | Renown Regional Medical Center |
How to Apply
The Pediatric Pulmonary Fellowship Training Program accepts one new trainee each year. Applicants must have an MD degree from an accredited institution and must be board eligible or board certified by the American Board of Pediatrics. The Pediatric Pulmonary Fellowship Training Program accepts applications from U.S. citizens through Electronic Residency Application Service (ERAS). We will begin reviewing completed applications in August. Selected applicants will then be invited to interview and meet with our faculty and fellows and tour the facilities. We participate in the NRMP match and typically schedule interviews in October.
To apply, submit the following through ERAS:
· MyERAS application
· CV
· Three letters of recommendation (one from residency director)
· Personal statement
· Medical school transcript
· Wallet-size photograph
· USMLE transcript (transmitted by the NBME)
· ECFMG status report (for international medical graduates only)
We participate in the National Resident Matching Program's (NRMP) Fall Pediatric Subspecialties match.
Contact Information
Kaitlin Clancey, MS-HCA
Program Manager
Phone: 415-502-8231
Email: [email protected]

Kensho Iwanaga, MD MPH
Program Director
Phone: 415-502-2532
Email: [email protected]
Marilynn Chan, MD
Associate Program Director
Phone: 415-476-3471
Eamil: [email protected]