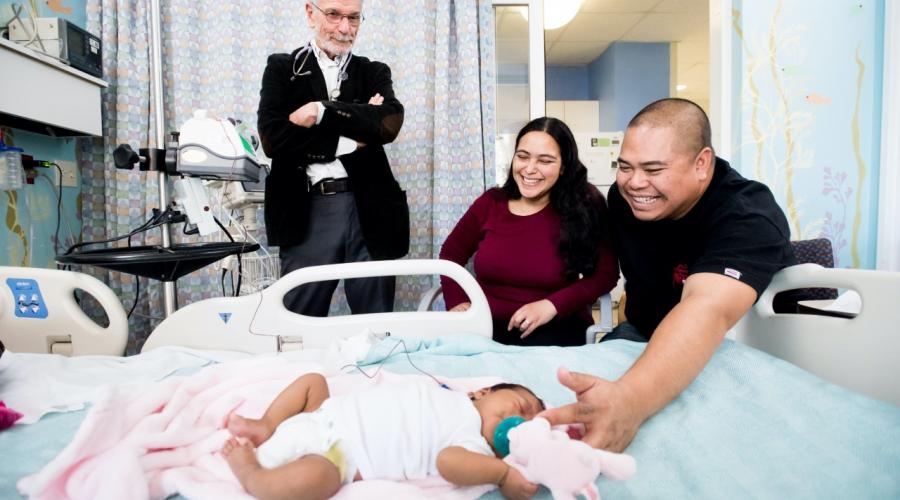 Dr. Elliott Vichinsky to Focus Fulltime on the Comprehensive Sickle Cell Center
Dr. Elliott Vichinsky has stepped down as Chief of the Division of Hematology and Oncology to focus fulltime on the Comprehensive Sickle Cell Center. He will be dedicating his time to the research and infrastructure development for the Center, which he has played a major role in developing.
As the head of the Benioff Children's Oakland Hematology/Oncology division for nearly four decades, Dr. Vichinsky is leaving a legacy that will serve the division well into the future. Over his extraordinary career, he has been instrumental in implementing newborn screening programs for blood diseases in California and throughout the world. He has directed the Northern California Comprehensive Sickle Cell Center since 1981 and is the founding director of the Northern California Comprehensive Thalassemia Center. He has a long and sustained history of extramural funding and has published over 300 scientific papers. Dr. Vichinsky has had a tremendous impact on the lives of countless children and on the careers of numerous trainees and faculty. Under his leadership, the division has grown into one of the leading centers in the world for the study and treatment of hemoglobinopathies.
Dr. Mark Walters has agreed to serve as Interim Division Chief of Hematology while the UCSF Department of Pediatrics conducts a national search for the next division chief.