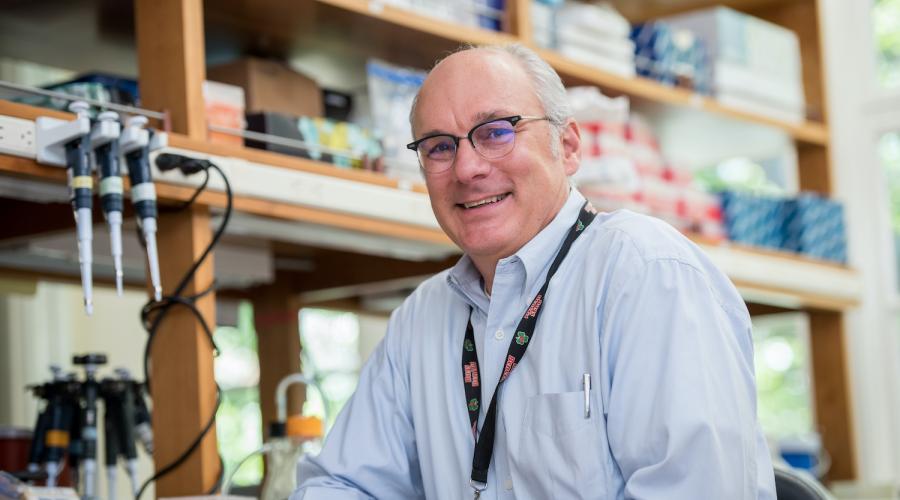 Dr. Mark Walters Brings Ground-breaking Sickle Cell Disease Research
Mark Walters M.D. is the Interim Division Chief of Hematology for the Department of Pediatrics. He brings a long track record of NIH and industry funding to the Department of Pediatrics in his new role. He is a specialist in cellular therapies for pediatric acquired and hereditary conditions and in bone marrow transplantation.  
As Professor of Pediatrics and the Jordan Family Director of Blood and Marrow Transplantation, Dr. Walters' specialism at UCSF is in transplant and gene therapy for sickle cell disease and thalassemia. He is director of the Pediatric Blood and Marrow Transplant Program at UCSF Benioff Children's Hospital Oakland.   
Dr. Walters' goal is to offer a curative therapy to every child he treats. Sickle cell disease and thalassemia are red blood cell disorders that involve abnormalities of hemoglobin (the protein in red blood cells that carries oxygen). Because finding a healthy donor for sickle cell disease can be difficult, he investigates methods that aim to correct the patient's own blood system through gene therapy - and return the edited blood cells to the patient's circulation.  
Dr. Walters' latest work is represented in the UC Consortium Trial using CRISPR (clustered regularly interspaced short palindromic repeats) to correct the gene defect that causes sickle cell disease. He is the principal investigator of this clinical trial and gene editing project, the first-in-human clinical trial of a CRISPR gene correction therapy in patients with sickle cell disease using the patient's own blood-forming stem cells.  
"This therapy has the potential to transform sickle cell disease care by producing an accessible, curative treatment that is safer than the current therapy of stem cell transplant from a healthy bone marrow donor," said Walters. "If this is successfully applied in young patients, it has the potential to prevent irreversible complications of the disease."  
Dr. Mark Walters served as Director of Research during the integration of Children's Hospital Oakland Research Institute (CHORI) into UCSF. He earned his medical degree from the University of California, San Diego School of Medicine. He completed a residency in pediatrics at the University of Washington School of Medicine, followed by a fellowship in pediatric hematology-oncology at the Fred Hutchinson Cancer Research Center.