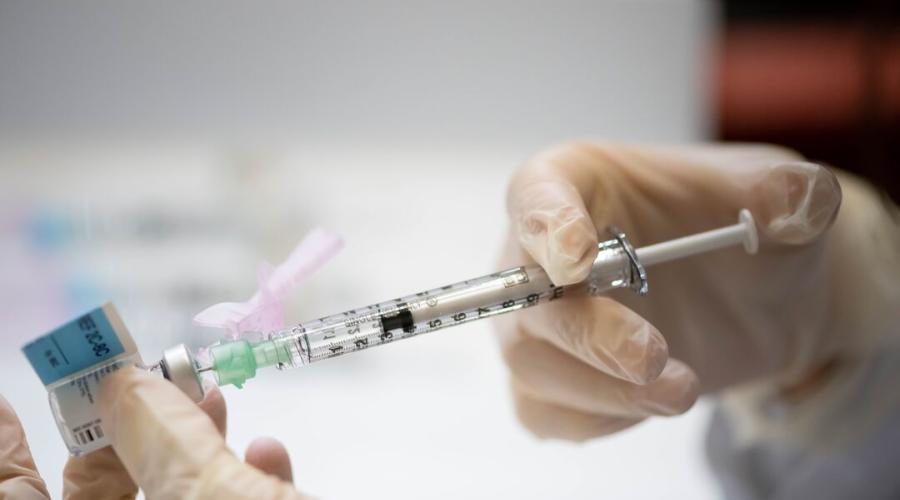 During Pregnancy, COVID-19 Antibodies from Vaccines Transfer to Infant, Study Finds
Protective antibodies from COVID-19 mRNA vaccines are transferred from mother to infant during pregnancy, but the actual mRNA vaccine products do not transfer, says a new study that looked at a cohort of pregnant people who were vaccinated during late pregnancy.
Prior studies had shown that when a pregnant person gets infected by COVID-19, it increases risk of severe disease in the mother and increases the risk for serious birth complications including preterm birth and stillbirth. In addition, their fetus can be directly exposed to the virus in some cases. 
In contrast, new research shows vaccination during pregnancy results in the mother creating vaccine-induced antibodies and passing them safely to the fetus without a fetal immune response.  
The publication in Nature Communications, led by members of the UCSF Department of Pediatrics and the UCSF Center for Reproductive Health, also indicates that the timing of vaccination is critical.
Antibodies were successfully transferred to the infant for all mothers who received two doses of an mRNA vaccine during pregnancy, if the second dose was taken more than nine days prior to delivery. Most participants were vaccinated during the third trimester of their pregnancy.
Safe and persistent protection
The study included analysis of samples at delivery, which show that products from the mRNA vaccine do not transfer to the infant at clinically relevant levels and that none of the infants had an immune response to the vaccination.
Mary Prahl, MD, assistant professor at UCSF Department of Pediatrics and first author of the study, says that vaccine products not transferring to the infant provides reassurance that mRNA vaccination is safe during pregnancy.
"Maternal antibodies typically stay in the infant's body for four to nine months after birth, while the fetal immune system is still maturing," says Dr. Prahl.
With previous studies showing infants born to mothers vaccinated during pregnancy are less likely to become very ill from COVID-19 infection, Dr. Prahl's paper shows that the underlying mechanism for the protection is safe and similar to how infants get protection from other viruses like pertussis.  
Protection for two vulnerable populations
When the vaccine initially rolled out in late 2020, there was frustration and concern at the lack of studies focused on pregnant people.
"We now have extensive data to show COVID-19 vaccines are safe and effective in pregnancy and actually help protect against poor birth outcomes such as stillbirth," confirms Dr. Prahl.
Despite growing evidence that pregnant people are more likely to get very sick or develop birth complications from COVID-19, vaccination rates in the United States among pregnant people remains lower than the general population.
"Without directed research on pregnancy, many pregnant individuals have been forced to look to alternative sources to find answers. Unfortunately, pregnant individuals and new parents have often been targeted by misinformation groups, at a time when they are most vulnerable and looking for answers to best protect their infants."
While this study adds evidence that mRNA vaccination is the best method for pregnant people to protect themselves and their infants from COVID-19, Dr. Prahl agrees with the CDC that there is still a great need to prioritize and disseminate research on pregnant individuals and young infants.
Dr. Prahl, with the Gaw Laboratory at UCSF, is currently enrolling patients to evaluate COVID-19 vaccine immune responses in pregnant individuals and children aged 6 months to 4 years.