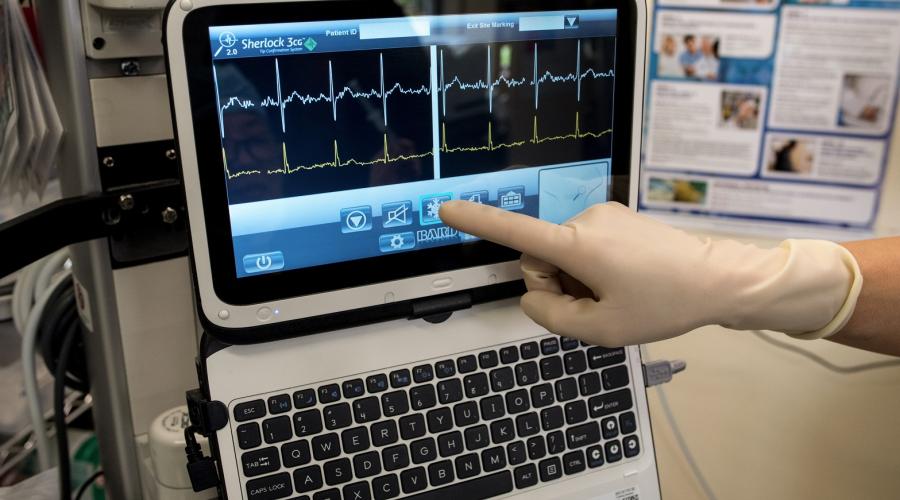 New Hope for Children with Heart Disease
UCSF Department of Pediatrics cardiologist and professor, Deepak Srivastava, MD, has led a study that furthers our understanding of the causes of heart disease in children.
Nearly 1 percent of all children are born with congenital heart disease—a range of potentially life-threatening problems with the structure and function of their hearts. CHD is one of the most common types of birth defects and is caused by abnormalities of the heart that develop before birth, such as such as abnormal connections, single ventricles or a hole in the heart. 
The care of children with complex congenital heart disease can create both emotional and financial hardships for their families. 
And for most children, the precise causes are unknown.
Gladstone President and Senior Investigator Dr. Srivastava worked with Katie Pollard, PhD, director of the Gladstone Institute of Data Science and Biotechnology, and a team of researchers at Gladstone Institutes to develop a novel method for identifying genetic variants that are likely to play important roles in this disease.
The results of the study, Transcription Factor Protein Interactomes Reveal Genetic Determinants in Heart Disease, were published in the journal Cell in February.
"This study furthers our work to apply modern genetic technologies for the study of congenital heart disease," explains Dr. Srivastava.
"Previously, scientists have looked at abnormal versions of genes, called variants, in isolation. This new strategy developed at Gladstone focuses on the interactions between those variants. We are now seeing how combinations of variants work together to cause congenital heart disease." 
"Our approach pinpoints variants that are most likely to be involved in disease, allowing us to focus on those variants, deepen understanding of the underlying biology of the disease, and, we hope, move more rapidly toward new treatments for children." 
For now, the culprits appear to be variants of genes that are involved in the formation of the heart in the womb, and many of the genes they work with.
"With more and more sequencing data being generated every year from patients with complex diseases, our approach will help guide where to focus among all the detected variants," Srivastava says. "Ultimately, our goal is to not only treat people with disease, but identify those at risk and institute preventive measures to avoid disease altogether."