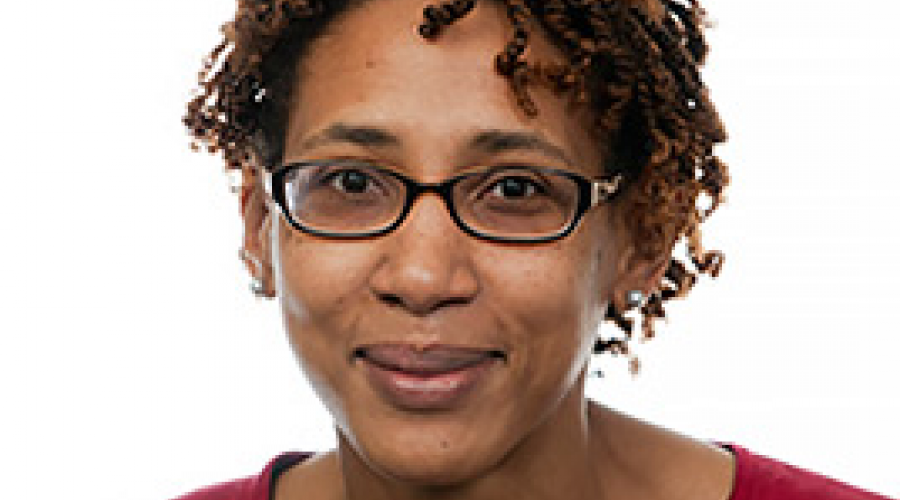 Prestigious prize for sickle cell specialist
Angela Rivers, associate professor of Pediatrics in the Division of Hematology has been named a John A. Watson Faculty Scholar, a highly-competitive and prestigious UCSF award.
As one of eight scholars for this academic year, Angela Rivers, MD, PhD, will receive a grant of $75,000 per year for three years.
Key strengths that candidates need for a John A. Watson scholarship nomination are scholarly contributions, ability to make a unique contribution to the department, and potential to have a positive impact on the department's culture of diversity.
Dr. Rivers has dedicated her career to individuals and families who have been impacted by sickle cell disease (SCD), a population that is characterized by longstanding and pervasive disparities in health resources and outcomes.
The grant will provide critical support to allow Dr. Rivers to continue her career development and her research and clinical work with SCD.
Dr. Rivers is a highly-regarded pediatric hematologist. She has been the Principal Investigator for several high-profile studies, and is currently leading "The Role of Erythrocyte Mitochondrial Retention in Sickle Cell Disease." 
Dr. Rivers was previously the Director of a Sickle Cell Transition program at University of Illinois in Chicago and proposes to build a transition program for adolescents and young adults with SCD here at UCSF. A focus on transition from pediatric to adult care is of critical importance given the increased risk of morbidity and mortality during the AYA years for patients with SCD.
Before joining the Department of Pediatrics at UCSF in 2021, Dr. Rivers was Associate Professor of Pediatrics at University of Illinois in Chicago. She completed her fellowship in pediatric hematology and oncology at the University of Florida and her MD at University of Stanford and her PhD in Biomedical and Medical Engineering at Meharry Medical College.
Please congratulate Angela for this wonderful recognition.