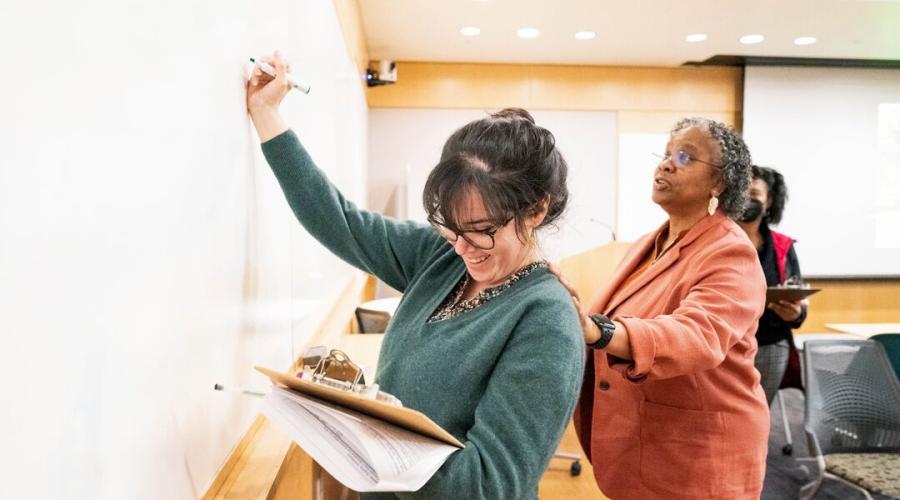 UCSF Department of Pediatrics Ranked as a Premier Education Program
The UCSF Department of Pediatrics has been ranked as the fifth best pediatric training program for the upcoming 2023-24 academic year in the recent U.S. News and World Report rankings, a national recognition that UCSF continues to be a leader in training the next generation of pediatric researchers, educators and clinicians.
The report also included a diversity ranking for the third straight year: UCSF ranked ninth and was one of four UC schools in the top 15. 
Reflected in these rankings is the unwavering commitment to addressing the needs of pediatric trainees by department educators. Their innovative education program curates a learning environment where everyone feels comfortable to express themselves and historical inequities are identified and challenged.  
"Recognition by U.S. News provides further validation for the exceptional work of our faculty, staff and trainees, and informs prospective learners that they too can excel in the inclusive environment we've put together," says Raphael Hirsch, MD, Chair of the Department of Pediatrics and Physician-in-Chief at UCSF Benioff Children's Hospitals.
"Our focus as a program remains on providing a diverse and well-trained cohort of doctors with the knowledge and skills needed to transform child healthcare. We're constantly assessing and improving our own practices to ensure trainees receive comprehensive training that's rooted in justice and compassion," says Hirsch.  
The U.S. News rankings are based on data provided by schools, as well as information from surveys of school leaders and other factors including the ratio of full-time science and clinical faculty to medical students. The diversity ranking is based on the proportion of students who come from groups that are underrepresented in medicine, and for public schools like UCSF, how that compares to a state's population.