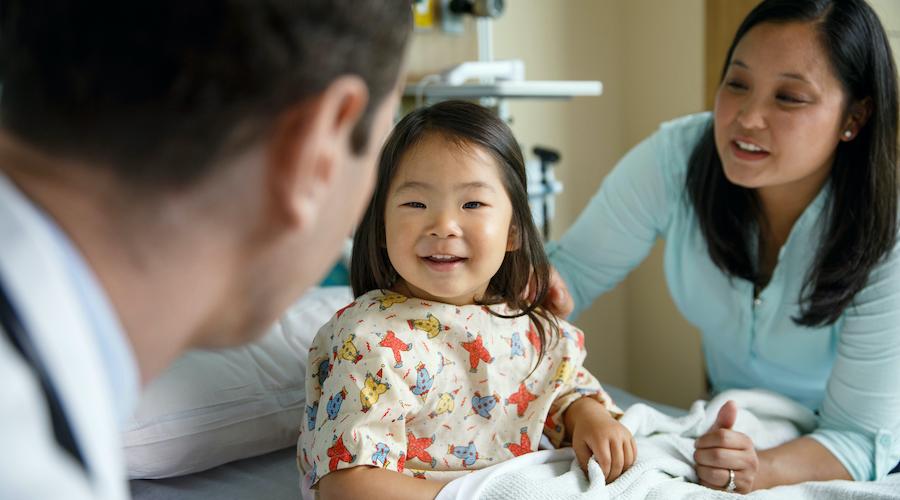 UCSF Department of Pediatrics Rises in NIH Rankings
The UCSF Department of Pediatrics is rising in the federal research rankings from the National Institutes of Health (NIH). 
The Department now ranks in the top 20 - at No. 19 in the nation among all academic pediatric programs, a rise from No. 21 the year before. 
The Dept is receiving $18,173,475 a year in research funding. Raphael Hirsch, MD, Chair of the UCSF Department of Pediatrics and Physician-in-Chief, Benioff Children's Hospitals, said "The increased support from NIH demonstrated in these rankings underscores the high quality of research taking place within our department. 
"NIH funding is behind many of the biggest breakthroughs that our researchers have made over the decades," said Dr. Hirsch. "This increased support will provide a foundation that enhances the quality and timeliness of research into pediatric diseases, speed the development of innovative treatments and cures and improve the competitiveness of our pediatric researchers. I couldn't be more excited about what will come next."
The respected Blue Ridge Institute for Medical Research utilizes data from the Research Portfolio Online Reporting Tool (RePORT). This surveys U.S. medical schools for their NIH funding levels between 1 October 2019 and 30 September 2020. 
In the tables of NIH funding to US medical schools in 2020 as compiled by Robert Roskoski Jr. and Tris, UCSF is No. 1 for Neurosurgery, No. 1 for Obstetrics and Gynecology, No. 6 for Orthopedics, No. 7 Public Health and No. 17 for Surgery. In Pediatrics, Emory University is No. 1. For University of California academic pediatric programs, UC San Diego is No. 6, UC Los Angeles No. 9 and UC Irvine No 22. 
For the full rankings, visit NIH Awards.