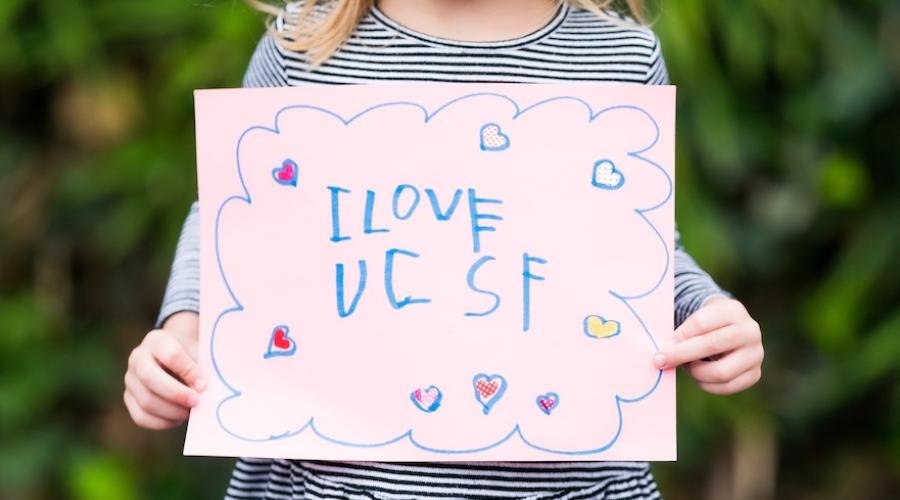 UCSF Named Center of Excellence for Juvenile Myositis
Two faculty from the Department of Pediatrics Division of Rheumatology have been recognized for their extraordinary research and the care they provide to patients with Juvenile Myositis (JM), a rare disorder of the autoimmune system.
 Approximately 2 to 4 children in a million in the United States are diagnosed with JM each year. It affects girls twice as much as boys. The rare and life-threatening autoimmune diseases in the JM group include Juvenile Dermatomyositis (JDM) and Juvenile Polymyositis (JPM). The primary symptoms of JDM are weak muscles and skin rash on the eyelids, knuckles, elbows, knees, and ankles. Weakness without a rash is the primary symptom of JPM. Although medications can help alleviate the symptoms of JM, the disease has no known cure.
Pediatric rheumatologists Susan Kim, MD, MMSc, and Jessica Neely, MD, were recognized for their work in JM and specialist research into JDM at UCSF Benioff Children's Hospital. The hospital has been named a Center of Excellence by the Cure JM Foundation and will receive funding to enhance its clinical and patient centered care, including expansion of care coordination, as well as social and mental health support.
As a Center of Excellence, UCSF will continue to further the Cure JM Foundation's mission to find a cure and better treatments for Juvenile Myositis and improve the lives of the patients' families who are affected by it.
"We are honored to be chosen as a Cure JM Center of Excellence at UCSF," Dr. Kim and Dr. Neely said jointly. "In partnership with our patients and families, we are excited to align clinical care and research to improve the outcomes of patients with JDM today, as we build toward a future that is better and brighter for all children affected by this disease."
Along with becoming a Cure JM Center of Excellence, UCSF will receive funding from the Cure JM Foundation to advance the field of Juvenile Myositis research and care.
UCSF joins four other Centers of Excellence (COEs) in the country, including George Washington University Myositis Center, Duke Children's Hospital and Medical Center, Seattle Children's Hospital Myositis Clinic, and Stanley Manne Children's Research Institute, affiliated with Ann and Robert H. Lurie Children's Hospital of Chicago.