Welcome to Pediatrics at ZSFG
Who are we?
Located in the city's multicultural Mission district, ZSFGH is the City and County hospital for San Francisco. Faculty from our division provide primary health care for the many infants, children and adolescents treated here. Caring mostly for the medically underserved, the hospital is also the designated regional trauma center.
Research
The Division of Pediatrics at ZSFG is dedicated to providing innovative clinical research to improve the quality of life for children and their families in the Bay Area. The committed clinical care provided by our physicians is enhanced through process improvement initiatives and contributions to community health, including, but not limited to, increasing access to community resources, immigrant and refugee care, lifestyle intervention for obese adolescents, expansion of quality language services, universal screening for smoking cessation, and improving behavioral health support for our diverse communities.
Clinical Services
ZSFGH provides culturally competent and sensitive medical services to children, youth and families of San Francisco, especially inner-city, high-risk and socially complex children.
The award-winning ZSFGH Asthma Clinic helps families learn more about what may be causing or triggering asthma in their child and what they can do to control the asthma.The team works together with the family and referring primary care provider to develop a treatment plan to prevent chronic asthma symptoms and to deal with acute asthma episodes.
Dr. Andi Marmor is a recipient of the 2019 Academic Senate's Distinction in Teaching award!
Spotlight
Dr. Andi Marmor is a recipient of the 2019 Academic Senate's Distinction in Teaching award!  Andi has always been an exceptional teacher. This prestigious and competitive award demonstrates our campus' recognition of her educational talents and contributions.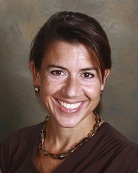 Meg McNamara
Spotlight
Meg McNamara has been appointed the Department of Pediatrics Residency Program Director with an effective date of January 2019. More about Meg.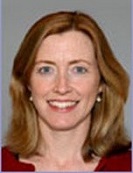 ZSFG's Pediatric Asthma and Allergy Clinic
Spotlight
ZSFG's Pediatric Asthma and Allergy Clinic received the prestigious 2018 EPA National Environmental Leadership Award in Asthma Management. Read more.