PLUS Faculty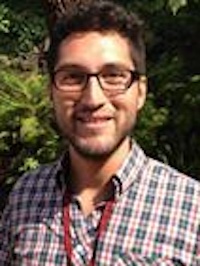 J. Raul Gutierrez, MD, MPH]
Program Director
Hometown: Brownsville, TX
Undergraduate: Stanford University
Medical school: University of Michigan
Interests: Health care access, Child Health Policy and Access (Latino and LGBT youth); Cultural Competency; Migrant Farmworker Health
Personal Interests: Outdoors, Live music; Singing; All things Brazilian
Legacy Report: Gender Variant Children: Awareness and Clinical Significance in the Primary Sare Setting
Postgraduate Positions: La Clinica de la Raza - San Antonio Neighborhood Health Center, Oakland, CA (mental health champion and school-based health clinics)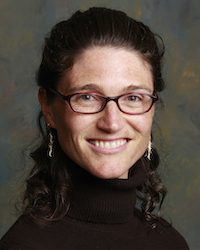 Naomi Bardach, MD, MAS
Advisor
Hometown: Berkeley, CA
Undergraduate: Barnard College, NYC
Medical school: University of California, San Francisco
Other Education/Training: UCSF General Pediatrics/Health Policy Fellowship; Master's in Clinical and Translational Research, UCSF
Interests: Quality measurement, public reporting, quality improvement implementation, translational and dissemination science, and policy implementation.
PLUS Project: Literacy intervention for pregnant adolescents
PLUS Community Partners: Mt Zion Young Women's Clinic; KQED
Personal Interests: Music (singing, playing flute), my kids and family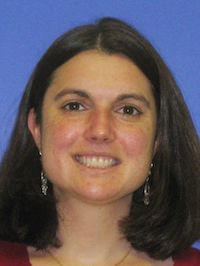 Amy Beck, MD
Advisor
Hometown: Greenwich, CT
Undergraduate: Harvard University
Medical school: University of Connecticut
Residency: Pediatrics, PLUS, UCSF
Interests: Childhood Obesity, Prevention of Type II Diabetes and Metabolic Syndrome, Immigrant Health, Mental Health Access
Projects: An Evidence Based Obesity Intervention at an Inner-City Elementary School in San Francisco
Personal Interests: Baking, Hiking, Running, Reading novels, Travel in Latin America
Legacy Report: Evidence Based Obesity Prevention in an Inner-City Elementary School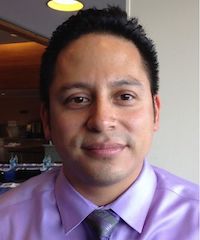 Eddie Cruz, MD, MPH
Advisor
Hometown: San Francisco, CA
Undergraduate: University of California at Berkeley
Medical school: University of California at Davis
Other Education/Training: Pediatric Residency at Children's Hospital Oakland, Health Services Research Fellowship at University of California at Davis, Masters of Public Health at University of California at Davis
Interests: Health care disparities, Improvement in the management and treatment of childhood asthma, medical education, underserved populations
Community Partners: In development
Personal Interests: Increasing diversity in medicine, spending time with my niece, sports, running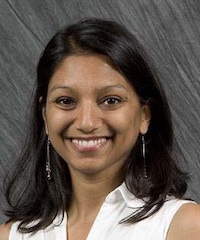 Shon Jain, MD
Advisor
Hometown: Houston, TX
Undergraduate: Rice University
Medical school: Stanford School of Medicine
Other Education/Training: UCSF Pediatrics resident and SFGH Pediatrics Chief Resident
Research Areas: Quality Improvement, Health Care Delivery and models of care in resource limited settings, public health
Hobbies/Interests: My family & kids, hiking, sports (watching more than playing these days), the New York Times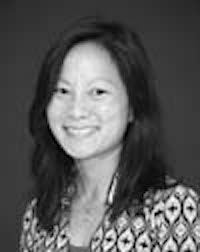 Anda Kuo, MD
Hometown: Laurel Hollow, New York
Undergraduate: Dartmouth College
Medical school:University of California, San Francisco
Other Education/Training: UCSF Pediatric Resident and Chief Resident;
MYC Urban Fellows Prorgram; UCSF Teaching Scholars Program
Interests: Medical education, leadership development, interprofessional health education, underserved medicine, advocacy, and social entrepeneurship
Projects: PLUS; Pathway to Discovery in Health and Society; California Community Pediatrics and Advocacy Training Collaborative
Leadership Observation and Feedback Tool (LOFT)
Personal Interests: Hiking, non-fiction writing, women in the workforce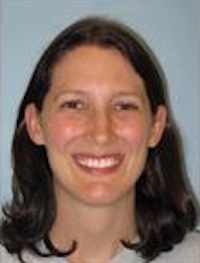 Holly Martin, MD
Advisor
Hometown: Charlottesville, VA
Undergraduate: Yale University
Medical school: Columbia University
Residency: Pediatrics, PLUS, UCSF
Interests: Global pediatric health, mobile health education, and immigrant health disparities.
Projects: Peru Child Health, a non-profit dedicated to improving the health and wellness of Peruvian children through medical service, education and research. www.peruchildhealth.org
Personal Interests: Spending time with my daughters and husband, exploring Northern California through day hikes and car camping, baking sweet treats.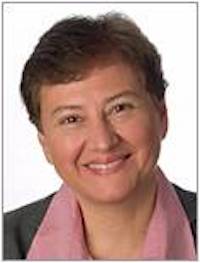 Alma Martinez, MD, MPH
Advisor
Hometown: Mexico City and San Francisco
Undergraduate: University of San Francisco
Medical school: University of California, San Francisco
Other Education/Training: Children's Hospital Oakland resident; Harbor-UCLA Neonatal Fellowship; UC Berkeley (MPH)
Research Areas: Physician decision-making and parental counseling for very preterm infants
Hobbies/Interests: Spending time with my family, reading, quilting, traveling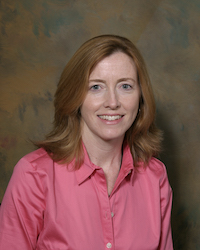 Margaret McNamara, M.D.
Advisor
Hometown: Manchester, CT
Undergraduate: Bates College, Lewiston, ME
Medical school: University of CT
Other Education/Training: UCSF Pediatric Internship & Residency
Interests: Violence prevention, effects of childhood exposure to intimate partner violence, underserved populations, medical education
Projects:
1) PRIME-US (Program in Medical Education for the Urban Underserved), development of clinical clerkship curriculum
2) Academy of Medical Educators project on "An Integrated Approach to Family Violence and its Health Effects: Creating a Coordinated Four Year Curriculum on Interpersonal Violence at the UCSF School of Medicine"
3) Dean's office project on Enhancing Education on Chronic Illness Care (CICE grant); Pediatric consultant
Community Partners: In development
Personal Interests: Long-term continuity experience in child behavior & development provided by Maeve, Liam and Fiona Clayton; hiking; reading; the ocean, lots…
Program Alumni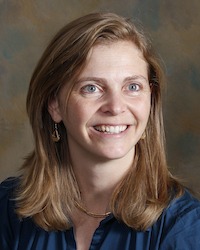 Amy Whittle, MD
Advisor
Hometown: White Plains, NY
Undergraduate: Yale University
Medical School: Cornell Medical School
Residency: Pediatrics, PLUS, UCSF
Interests:Outpatient care for immigrant populations; Social determinants of health and medical-legal partnerships; Motivational interviewing; Using computer-assisted learning in resident curriculum
PLUS Project: Medical-legal partnership at San Francisco General Hospital, started Fall 2008. By having an attorney physically located at the pediatric clinics, patients will have access to the legal help they so often need with issues such as substandard or unsafe housing, public benefits, and special education plans. The SFMLP will also train residents on topics related to the social determinants of health. We hope to help the next generation of pediatricians to be empowered and informed to refer patients to the appropriate resources.
PLUS Project Partner: Bay Area Legal Aid
Personal Iinterests: Biking, swimming, yoga, hiking
Legacy Report: San Francisco Medical-Legal Partnership
Post -Graduate Positions: Medical Director, San Francisco Medical-Legal Partnership; Director, Physicians in Community and Develepment and Behavior curricula; Chapter I, AAP, State Governmental Affairs