Welcome to Infectious Diseases and Global Health
The Division of Pediatric Infectious Diseases and Global Health at the UCSF School of Medicine provides clinical care for children with a wide variety of infections and trains physicians in the diagnosis and treatment of pediatric infectious diseases. Members of the division conduct research in clinical, translational and basic science areas.
Training
We offer an ACGME-certified, three-year fellowship program to train pediatricians to become future leaders in academic infectious diseases and global health. In addition, the elective rotation in pediatric infectious disease is consistently filled by pediatric residents, UCSF medical students, and visiting medical students. Click here to learn more.
Research
Our division is involved in a variety of innovative research activities, including outcomes research, translational immunology, basic research in molecular pathogenesis and host-defense, as well as global health research in low-resource countries in Asia and Africa. We also have long-standing collaborations with scientists in other clinical and basic science departments at UCSF.
Clinical Services
We provide consultation for infants and children with infections throughout UCSF Benioff Children's Hospital San Francisco and the Zuckerburg San Francisco General Hospital. We see conditions ranging from common, community-acquired diseases to opportunistic infections in children with congenital or acquired immune deficiencies. In addition, because of San Francisco's international population, our faculty often treat infections acquired in developing countries.
Children's Health Advocate Moses Grossman Has Died
Spotlight
Children's Health Advocate Moses Grossman Has Died. Emeritus Professor of Pediatrics Moses (Misha) Grossman, MD, a passionate advocate for children's welfare, died peacefully last week at the age of 96. Read more from here.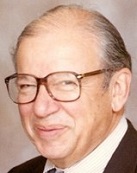 Infectious Disease Specialists Target Global Health
Spotlight
Infectious Disease Specialists Target Global Health.  Infectious diseases such as HIV and malaria ... Read more